First Adventures in Brazil
I'm so happy to say that I'm writing this post from our hostel in São Paulo, Brazil! These past few days have been packed full of adventures and new things. I love it here so far, and it's only been three days.
For those of you who don't know what I'm doing here, I came down with a group of journalism students from Ball State University to study culture and life in Brazil for two and a half weeks before the Olympics. We're visiting landmarks, neighborhoods, shops and hot spots to gather as much as we can about the lifestyle here to produce content and stories for national news stations. When we're done, another group will come down to cover content for the Olympic Games.
Since I haven't updated anything for the past days I've been here, I'll do a quick update for each day. I want to write a post every couple days, but I can't make any promises (being in another country is hard, especially when the wifi sucks). I'll do the best I can and please enjoy this update of my past few days of adventures.
Saturday, July 16
We arrived in São Paulo after a two hour flight from Indy to Houston, a five hour layover, a 10 hour flight from Houston to Brazil and an hour drive from the airport to our hostel, Ô de Casa Hostel. When we got here, we were all in need of a long shower, a night of sleep, and a nice meal. We only got one of the three.
For lunch we stopped at a local restaurant and definitely fulfilled our nice meal needs. When you go to a place that says the meals are good for two people and it ends up being enough for a small village I don't think it can go wrong. The plates were overflowing with meat and beauty, and we learned quickly that Brazilians really love their meat.
In the afternoon, we visited Vila Madalena. It had a cute shop with local art and food, but what stood out the most was the street art. Brazil is filled with graffiti, vandalism and pure art. Batman Alley is home to some of the best street art that is constantly being updated with new work. It was definitely some of the most creative graffiti I have seen.
For our welcome dinner, we went to a traditional Brazilian Steakhouse. It had an all you can eat buffet and waiters that walk around to serve all kinds of meat. Lots of meat. Just another reminder that Brazilians really love their meat.
Sunday, July 17
After a wonderful full night of rest, we headed off for our first full day in São Paulo. Our first stop was Allianz Parque or Palestra Itália Arena. It's a soccer stadium owned by the Palmeiras team. We got to see and go on the field, see the other rooms throughout the building, and learn about the history and love of soccer in Brazil. It's one of the most modern stadiums in the country and it's up-to-date with FIFA's standards, which allows it to hold a lot of different events and tournaments.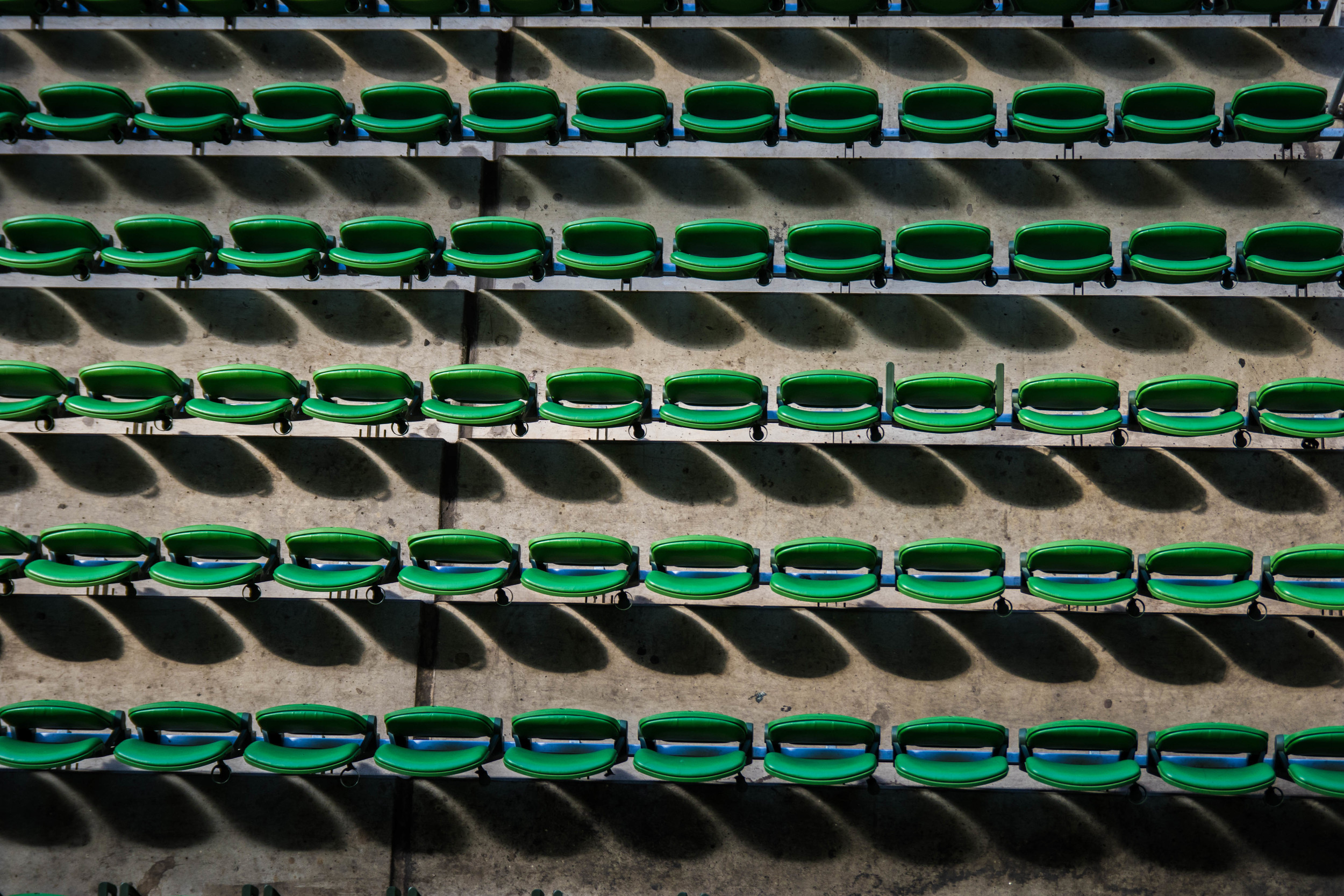 When we were done at the stadium, we went to the mall to have lunch and some free time. It was also where I tried gelato for the first time (& it was fantastic).
In the afternoon we visited Liberdade, the largest Japanese neighborhood outside of Japan. They were having a festival that crowded the streets with bodies and vendors, to the point where you had to grab on to the person in front of you so you wouldn't get separated. Everything was so colorful and loud, making it stressful yet exciting. There was also a screamo Japanese band performing, which made the whole experience that much more interesting.
Even after a long day, we still weren't done with activities. We went to dinner at an Italian restaurant (fitting for Brazil, right?) and had really good pizza. Then we headed over to Hotel Unique Rooftop, where we were able to see the city from above. Unfortunately, the skydeck wasn't opening until the next night, so we couldn't get any good pictures, but it was still a very (and I mean VERY) nice hotel. One that I probably won't ever afford to live in, but at least I can say I've been in it.
Monday, July 18
Monday was another long day of interesting sights. In the morning we had a lecture at Campus Brazil, which is the organization that helped plan our trip. Professor Cesar Ferragi spoke to us about some of the culture of the country.
Afterwards we got to go to Mercado Municipal. It's a big food market where vendors sell fresh fruit, meats and other produce they grow/make. It was amazing to see all the different kinds of foods offered in Brazil that the U.S. doesn't have. The rainforests in Brazil have 40+ fruits that we don't have back home, so being able to see all of those was really cool (fun fact: There are 11 types of bananas here – and when they're brown they are still good, not mushy at all. I have not had one bad banana yet). It's a wonderful experience to go to the market or store and be able to smell the fresh fruits when walking past them. I have yet to try a passion fruit, but I'm very fond of passion fruit juice and mousse.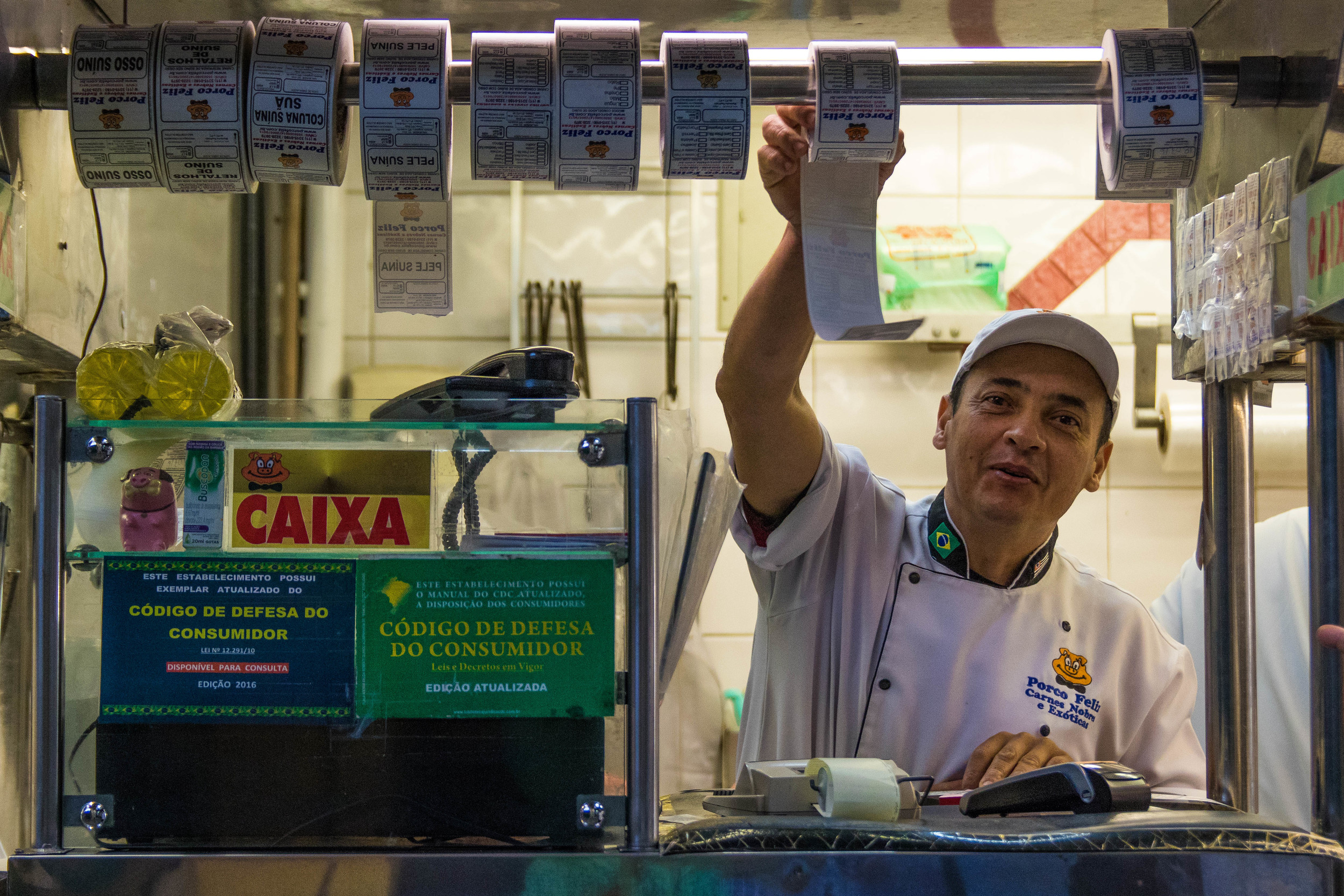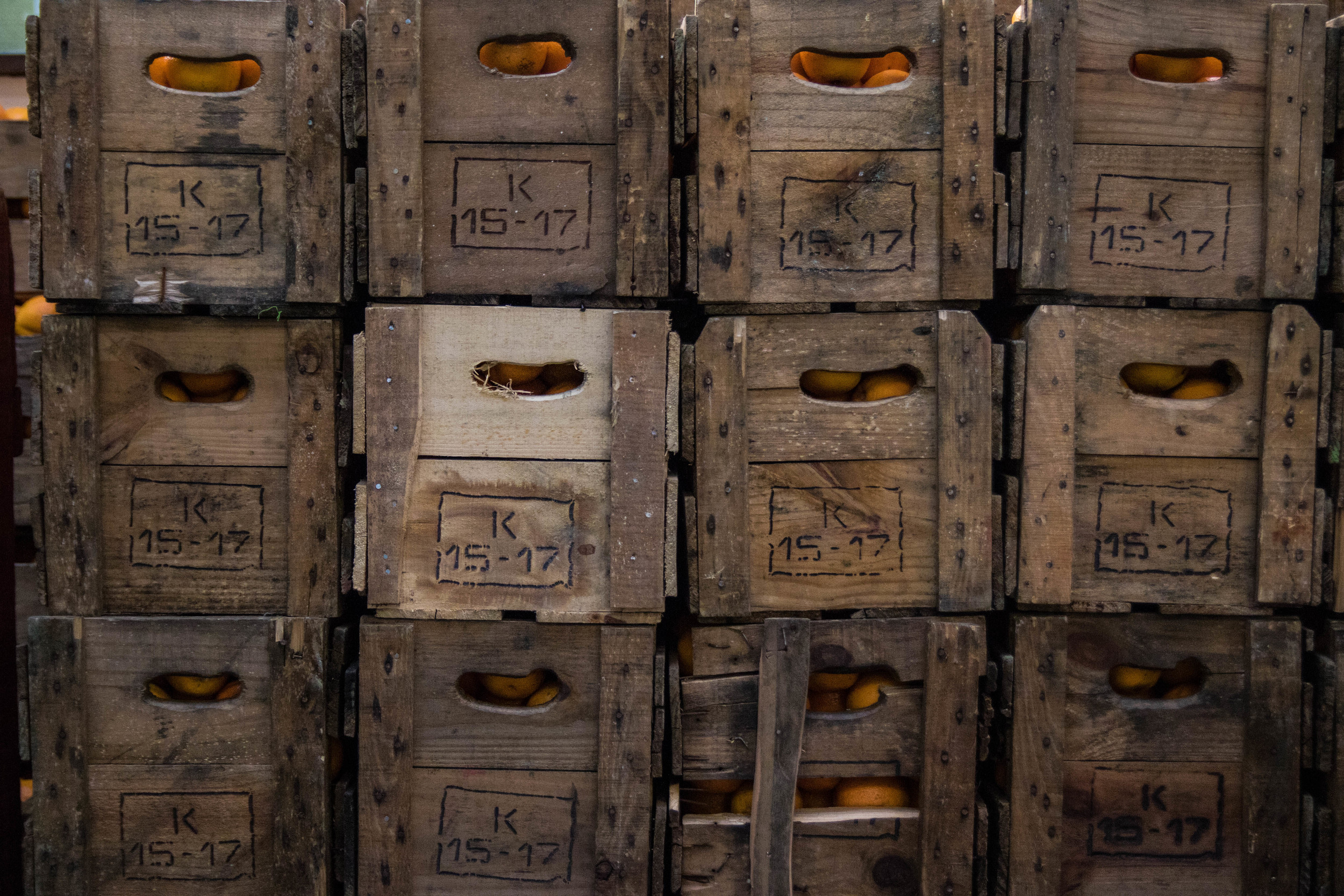 Tuesday, July 19
The morning consisted of another lecture at Campus Brazil by Professor Paulo Carrara who talked about some events that take place in Brazil. Afterwards we went to lunch at this cute little buffet place that had wonderful food and was very aesthetically pleasing.
When we were done, we walked around a bit and I did a lot of street photography (none of it is edited yet, I still have a lot to do & I really wanted to put out this blog post!). We had another lecture later in the afternoon as Barão de Itararé, where we learned more about the media in Brazil. The media is owned by 7 families who can control the information that journalists produce. Much of what is put out favors certain companies or agendas, so alternative journalists like those a part of Barão de Itararé fight for more freedom in media.
So that's basically all I've been up to these past few days. Be on the lookout for more photos and posts soon. I'll be editing a lot in a short amount of time, so hopefully I can have some stuff up for you all soon. Thanks for your support and I can't wait to share more!
xx