Brazil Update Número Dois
These past few days have been full of new adventures and little time to share all about them. We're reaching the end of our time in São Paulo, which is kind of unfortunate because I'm finally learning my way around our neighborhood, but I'm excited to be in Rio! But before we start a new place, I should probably recap on what we've done this past week.
Wednesday, July 22
We had another lecture about the basic history of Brazil and the events that have made it into what it is today. From the first Portuguese settlers to the current impeachment process of Dilma, it was like history class all over again (except it wasn't as boring as I thought it'd be). It was nice to learn the timeline of Brazil and talk about issues facing here today.
We spent the afternoon on Paulista Avenue exploring the shops and park and visiting the São Paulo Museum of Art (MASP). MASP had an exhibition about children and even included work done by them. The second floor was full of older artworks, which were all displayed on glass panels instead of walls, which made it more interesting to walk through.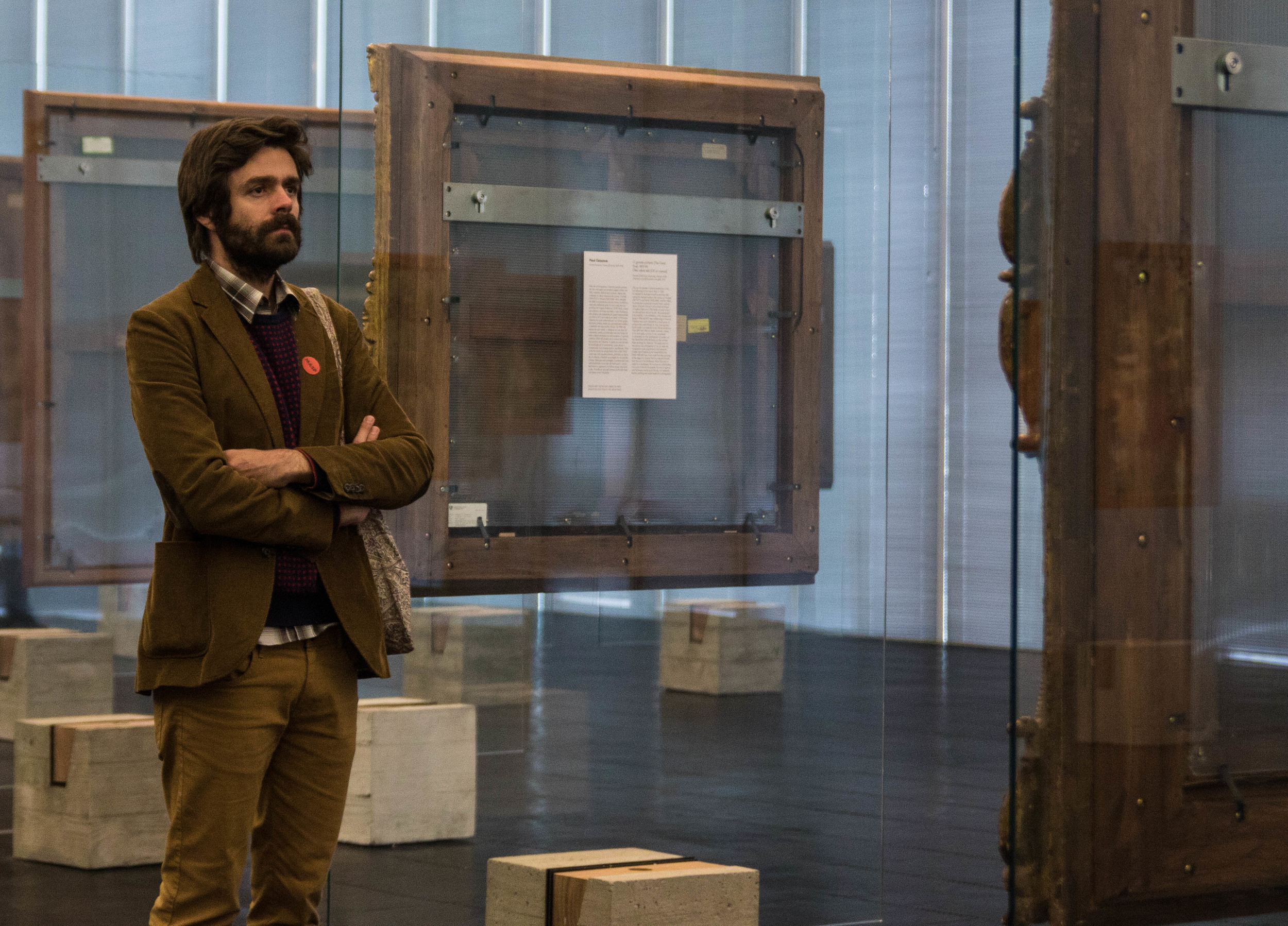 Paulista was full of shops, street vendors, and energy. I'm a fan of little shops and entertaining streets that have lots of interesting people so this was a photographer's dream come true. The street also had a rainforest park and a really good chocolate place and I don't know what could be better than that. Every Sunday it closes to cars and opens for more street vendors and entertainers to take over (so we went back and I have even more photos).
Thursday, July 23
The University of São Paulo has a large sports center, so it is the training center for some of this year's Olympic athletes. During our visit of the campus, we got to see some of their facilities, like their pool and weight lifting equipment (which was outside, not in a gym). One of Neymar's old coaches teaches there, and talked to us about whats going on now in Brazil with sports. We got to see the school's journalism building as well, but since it's winter break here in Brazil, there were only empty halls and classrooms. It was still interesting to see the differences in the campuses along with the graffiti and cool architecture that some of the buildings had.
Pinacoteca was our second art museum stop. The building was a piece of art itself and I probably would have been satisfied just looking at that. We didn't stay very long but we got to look at all the classical pieces they had. They had good coffee at their café so that was also a plus.
After that we got a tour at Estrada de Ferro Sorocabana, an orchestra venue. The building was also beautiful, inside and out. The building used to be a train station and was remodeled to what it is now. It still has a train next to it, but was remodeled to block the sounds of the station. A small group was practicing for their winter show, which we got to hear while we were there. The performance hall was gorgeous and its features were really cool. The ceiling sections can be moved up or down depending on the best amount of space for the performance and the choir section on stage can be moved down if there's a larger orchestra there. The venue also holds a free show every Sunday, but unfortunately we were too busy to go see one.
Friday, July 24
Today's agenda was very interesting because we went to Casa Jaya, a vegetarian hippie place, to learn capoeira. Capoeira is a traditional fight dance thing that Brazilians usually play as a game. The moves mimic everyday movements and animals. It looks pretty weird and some of the moves take a lot of balance. Sadly, I was shooting video and pictures so there's nothing of me doing stuff, but I had a good time watching. We also learned the background behind it and the music normally played during.
The restaurant part wasn't that great because like I said earlier it was all vegetarian (we didn't know vegetarian could exist here after seeing all the meat). They do grow a lot or get food from local farmers and compost any organic food waste that the restaurant has. The place is surrounded by gardens, which made it feel even more earthy.
After we went to the Immigration Museum. Brazil is home to a multitude of immigrants from all over the world, and is one of the most diverse countries (and in the black market, a Brazilian passport is one of the hardest to get since Brazil is so diverse). Also fun fact: Brazil has more Lebanese people than Lebanon does.
Saturday, July 25
Today was a free day so I spent it at the local food market and a cemetery.
Every Saturday, the street near our hostel closes to cars for a few hours and venders can set up shop. There was lots of fruit, and many of the venders were very friendly to us and let us try what they had (perks of being American I guess).
A couple friends and I visited a cemetery that we've passed many times going to other places but never had the chance to go to. Most of the headstones weren't really headstones but big memorials and mini castles. It was awesome, yet eerily creepy. I've never seen anything like that and I'm glad I had a chance to visit and take pictures/video of it all.
Sunday, July 26
The Olympics felt even closer because the torch came through São Paulo today. It was a really cool experience to see lots of people gathered together for one universal event. They were giving out free inflatable torches and visors to attendees. The man carrying the torch where we were has worked at McDonald's for the longest amount of time in São Paulo. It was really cool that there was such a wider variety of people who get to carry it. Afterwards we went back to Paulista Avenue to spend the afternoon there.
So that was a lot, but we do a lot. We've had a great start in Rio and I can't wait to tell you all about it soon!
xx